The second SYSWCN – ON AIR will be on Thursday, September 9th, 2021, 5 pm CEST (lasts ~30-40 min). We are delight to welcome PI Dr Leila Tarokh as our speaker. Leila is a group leader at the University of Bern, interested in the role that sleep plays on mental health during childhood and adolescence.
Flyer 2nd on Air session: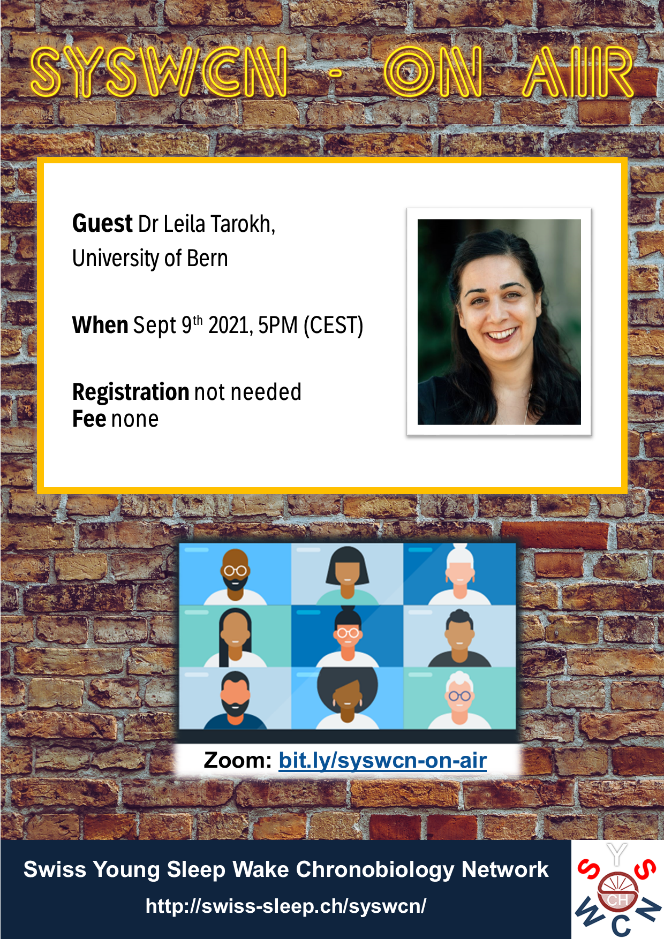 The 4th SYSWCN symposium, as part of the SSSSC annual meeting, will take place in Solothurn, 23-24.09.2021. We are happy to announce the subsequent speakers: Dr Carolin Reichert (UPK Basel), Prof Anita Lüthi (University of Lausanne), and Prof Peter Achermann (University of Zurich).